Daydreaming about your dream wedding at the Rosewood Mansion on Turtle Creek wedding venue? We don't blame you! The Mansion is our favorite Dallas mansion wedding venue. After planning multiple weddings at this stunning historic location, our Dallas wedding planners here at Partridge & Pear Weddings want to share with you some insider tips you won't find anywhere else.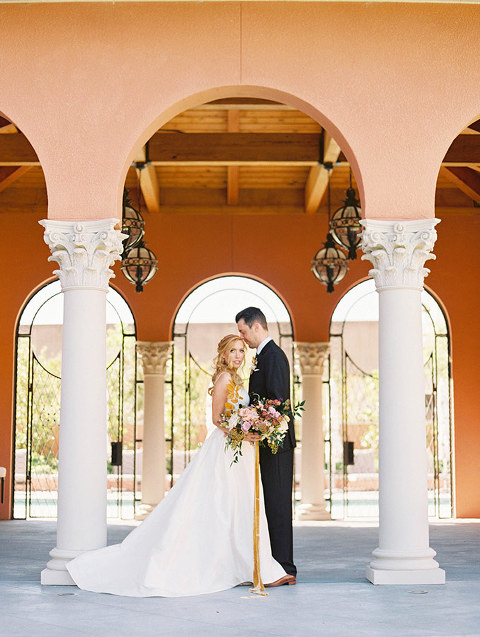 Because the Mansion on Turtle Creek is a boutique hotel, it's a lot smaller than other local hotel wedding venues — but that doesn't mean you sacrifice any glamour for a wedding here. It just means that your day feels uniquely about you, rather than the other guests on property. All invitees can stay at the venue, making accommodations and coordination a breeze. The 142-room property is also home to The Mansion Restaurant, The Mansion Bar, a swimming pool, and a fitness studio.
And despite being a boutique hotel, The Mansion is perfect for events of all sizes, from small to large. With multiple ceremony and reception venues both indoor and out, the experienced wedding planning team at Partridge & Pear Weddings can help you plan a truly unique wedding of your dreams.
What are the ceremony and reception venue options at Rosewood Mansion?
While there are multiple event spaces at The Rosewood Mansion on Turtle Creek, we have a few favorites.
We typically advise couples with an event size at or below 150 people to use the natural light-filled Promenade, situated outside the Pavilion ballroom, for an elegant ceremony in a glamorous conservatory. Following your ceremony, guests can then move to one of the event rooms for cocktail hour, while the Promenade is flipped for a reception. 
To really dress up the space, Partridge & Pear recommends working with your planner to bring in linens, rentals, and florals to make the room shine.  If you choose, the Promenade does open up to a ballroom, and the spaces can be used as one large room. 
For the couple planning a larger (150+ guest) event, an outdoor ceremony and reception on the Mansion Lawn and Garden is perfect for you. Surrounded by the hotel's peach stucco walls, the lawn area provides a private blank canvas for tented weddings and unique layouts.
Just note: should you choose to tent the space outside, you are responsible for bringing everything in — tables, chairs, lighting, etc. The plus side, of course, is having the freedom to completely design the space just for your style, creating an event that's never been seen before on property (We'd love to handle the design and planning for you!). 
Why you'll love a wedding at the Rosewood Mansion
Alongside a dedicated planning team like Partridge & Pear, the staff at The Mansion will do everything in their power to ensure your special day goes off without a hitch. 
Plus, a wedding at The Mansion means several of your wedding planning choices fall under the venue's purview. For example, guests are able to stay on property, which mitigates the stress of transportation, rental cars, and parking (another plus — the hotel is located in an adorable neighborhood within walking distance of other restaurants and bars!). Catering and bar services are also handled in-house (as a requirement), meaning you know your caterer both understands your venue and will avoid any logistical mishaps. The Rosewood pastry chef can also craft your wedding cake in-house. A one-stop shop that takes some of the stress out of planning! 
Who is the right couple for a Rosewood Mansion wedding?
Anybody can fall in love with the Rosewood, but we've noticed the venue holds a special place in the hearts of Dallas natives who know the space and have even perhaps grown up going there for special events and holiday dinners. When you have a personal connection to your venue, the magic of a wedding day really becomes a long-term dream come true.
Even without personal history, The Mansion is also perfect for any couple with a love of classic luxury, and those looking to put ease back in their celebration by encouraging guests to stay on-site.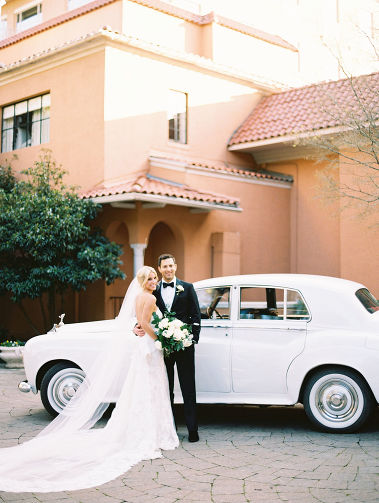 Rosewood Mansion on Turtle Creek Wedding Costs
On average, we recommend couples budget $1000 per guest for an indoor wedding at Rosewood Mansion on Turtle Creek.  If you are planning an outdoor tented event, we recommend budgeting $2500 per guest. 
These numbers reflect an "all-in" investment for your wedding, including the venue, food & beverage, our planning, design, and management services, florals, attire, and all decor.
Considering a Rosewood Mansion Wedding?
Contact our wedding planning team today.  Our Dallas wedding planners can guide you through the process of choosing your date, selecting the best space at the Mansion for your event, securing the venue, and making sure you haven't missed any important details.
We can be your experts every step of the way, including initial planning, vendor sourcing, venue and vendor contracts, design, and event management.
Contact us today for more on our planning services.
Rosewood Mansion At A Glance
Location: Uptown Dallas, Texas
Address: 2821 Turtle Creek Blvd., Dallas, TX 75219
Phone: 214.559.2100
Website: www.rosewoodhotels.com
Capacity: up to 400 guests for outdoor seated receptions
Exclusive vendors: Catering, bar
Events: welcome dinner, rehearsal dinner, bridal luncheon, wedding ceremony (indoor or outdoor), wedding reception (indoor or outdoor), wedding day-after brunch
Amenities Available: resort-style swimming pool, health and fitness studio, nearby parks and jogging trails, concierge services, pet services, massage services